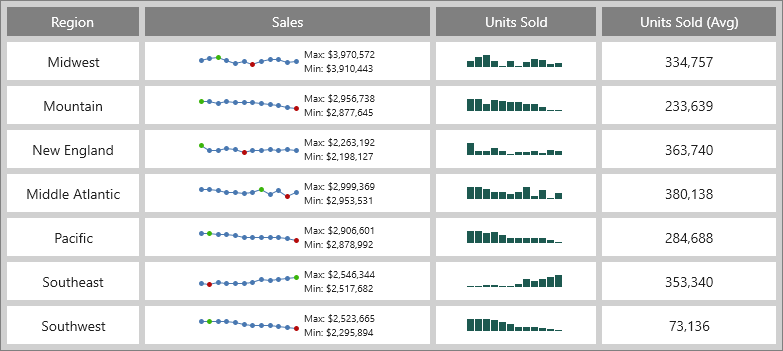 Actipro Micro Charts is a set of charts that visualize quantitative data and are designed to render clearly in compact spaces.
Many chart types are supported, from basic line and bar charts to stacked area charts. The sparkline chart controls include numerous useful features such as multiple series, stacking, hot tracking, customizable palettes, and data aggregation.
Other included controls are box plots, bullet graphs, candlestick charts, heat maps, segment charts, and trend indicators. Basically everything you need to create enhanced compact data displays.