Task Board
The TaskBoard control makes it easy to add interactive task scheduling and prioritization to your apps.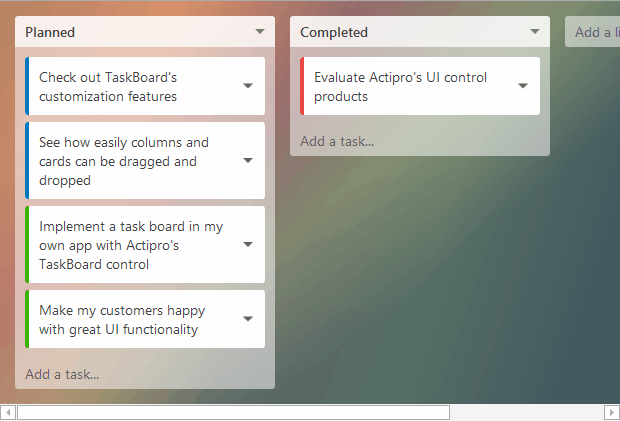 Layout
A task board consists of zero to many columns, each of which can contain zero to many cards. This kind of layout is commonly seen in kanban boards.
Drag and Drop
Columns and cards can be dragged around and reordered, all using pleasing sway animations. The drag and drop features can be disabled as a whole or dynamically on a per-instance basis.
Event Model
Events are raised that allow for notifications of drags/drops and even taps on cards. The event data includes detailed information about the current state and supports cancellation of certain events.
MVVM Support
The data model is completely MVVM friendly and makes heavy use of customizable item styles and templates.
---