Navigation Bar
A facility for navigating through different panes of data, introduced in Outlook.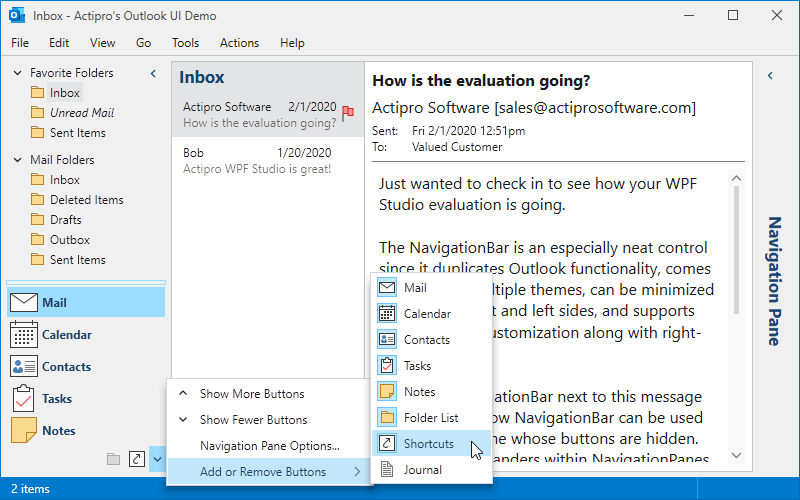 Panes
Much like a tab control, any number of panes can be added, but only one can be selected at a time. The content of the selected pane is presented in the NavigationBar's main area. A splitter determines how many large buttons show.
Minimization
The NavigationBar can be minimized by the end-user to reduce its footprint when not needed. The content of the selected pane can still be accessed while minimized, displayed in a popup.
Customization Menu
A customization menu can be displayed in the overflow button area of the NavigationBar. Using this menu, the end-user can interactively show or hide the buttons for the various panes, which is useful in reducing possible clutter.
Options Window
An Options window comes packaged with NavigationBar that allows the user to reorder the navigation pane buttons. Navigation pane buttons can also be shown or hidden by checking and unchecking the items in the list.