Reimagined Windows 10 Design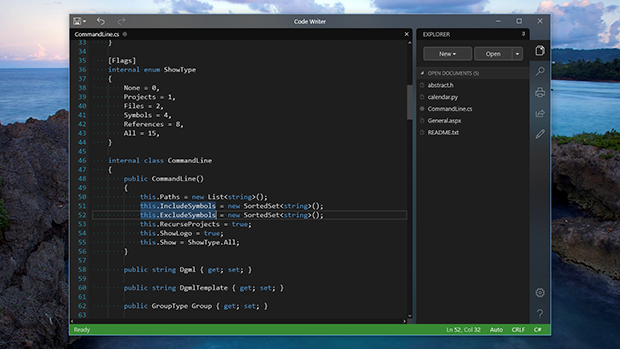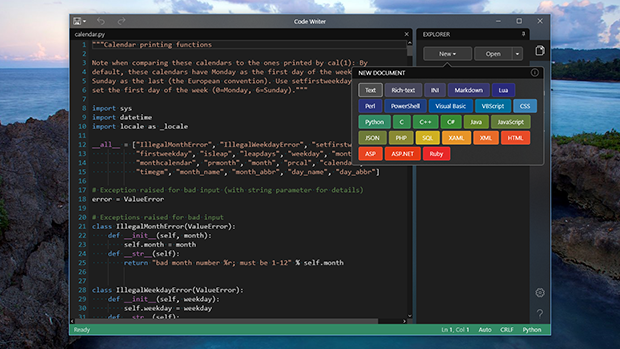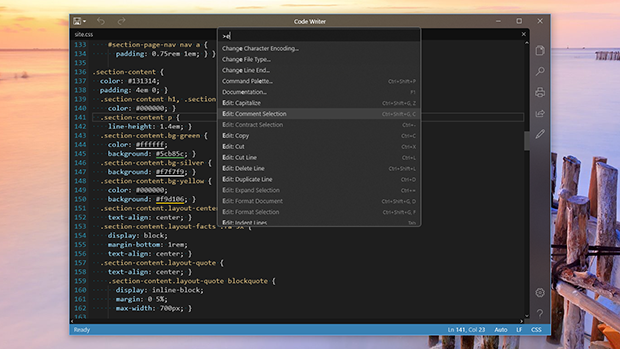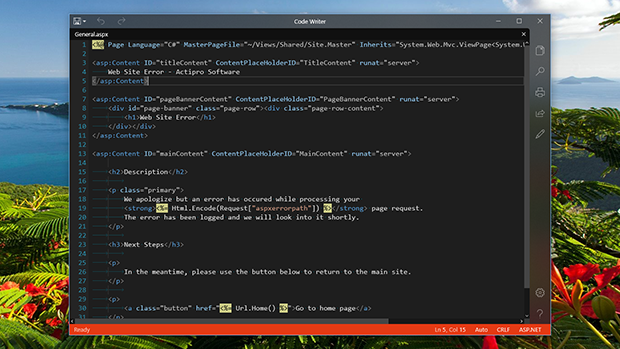 The app is minimalist in nature, and while it does feature a side bar, the side bar can be collapsed by pressing the unpin button.  This affords a distraction-free environment while you edit text/code.
Code Writer has find/replace functionality, print/share support, advanced editing commands, and a wide array of settings. 
Summary
If you have the Windows 10 Fall Creators Update or later, download Code Writer for free from the Windows Store today to check out v3.0 and all it has to offer.  The new redesign has been a labor of love that has been in development for many months.  We're very pleased to get it out into your hands as a showcase of what you can do with Actipro's Universal Windows Controls.  Enjoy!
Want to get the latest news about Code Writer?  Follow our @CodeWriterApp Twitter account.
Want to chat with us about Code Writer?  Please register to join our Slack workspace and join the #codewriter channel once added.
If you are a Universal Windows app developer, you can download a free evaluation of our Universal Windows Controls to use in your own apps.  Code Writer makes use of our SyntaxEditor, Docking/MDI, PropertyGrid, and Editors controls.  SyntaxEditor is of particular interest because it lets you add advanced code and text editing to your own apps.