The WinRT XAML port of our popular SyntaxEditor syntax-highlighting code editor control is now development complete and we're looking for beta testers to help make sure it's production ready for it's launch after Windows 8.1 is released.
The SyntaxEditor port includes our LL(*) Parser Framework, as well as shows off the advanced premium language add-ons: .NET Languages Add-on (C# and VB), and the Web Languages Add-on (XML and JavaScript).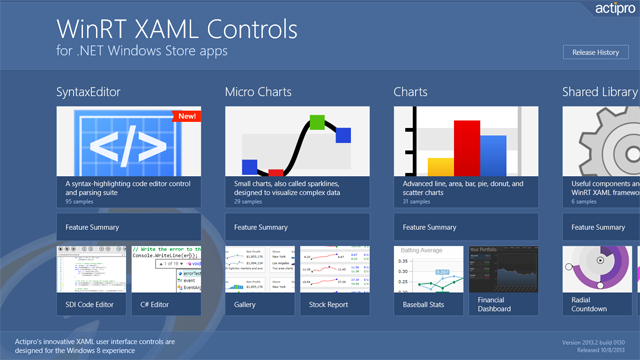 Note that Visual Studio 2013 RC (or later) and Windows 8.1 are required for this beta.
Please contact us if you would like to assist us by helping to test the control and its add-ons in your Windows 8.1 apps.  In your e-mail to us, give a brief overview of how you intend to use the product.
We look forward to hearing from you!