Universal Controls 2016.1 build 303 has been released and is now available for download.  This version adds a beta of our Docking/MDI product, making it possible to include docking tool windows and/or a multiple-document interface in your apps for Universal Windows apps. SyntaxEditor also includes two new Metro-themed image sets that can be used.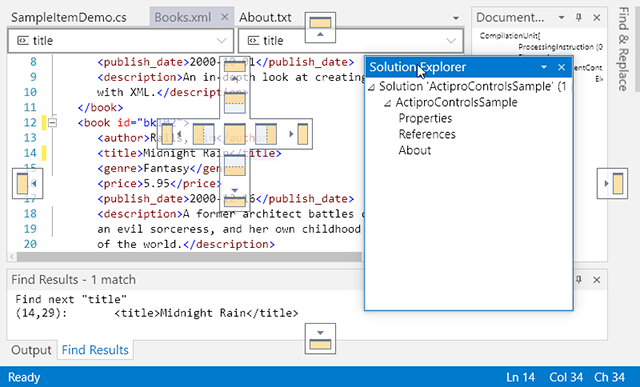 The Docking/MDI beta included in this version includes nearly all the docking window functionality found in the WPF version of our Docking/MDI controls.  Be sure to check it out and let us know what you think.
See the announcement post for the detailed list of enhancements and updates in this build.
Do you want to chat with us about what we're working on next?  Register to join our Slack team and help guide our future development efforts!