We're very excited to be a Visual Studio 2017 launch partner. To celebrate, we want to help you get started building some great Windows Store apps with our Universal Windows UI control products.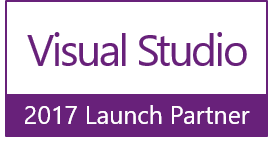 Our user interface control products offer features you won't find anywhere else. All of our more recent control products have been designed with codebases that are shared as much as possible between WPF and Universal Windows. This makes it easy to share code and technical know-how when you have Actipro controls in applications using each platform.
Free UWP Controls with Purchase of Related WPF Controls Licenses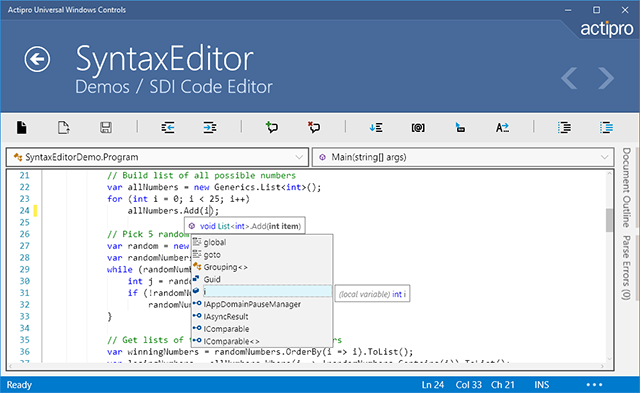 Here's the offer:
Buy licenses for qualifying Actipro WPF UI control products and get the related UWP control product licenses for free, including free subscriptions!
As an example, this means that if you would like to buy our WPF SyntaxEditor control with its .NET Languages Add-on, follow the steps on the Offer Details page and we'll add the Universal Windows versions to your account with the same subscription period as your related WPF subscription. All for free!
This Offer is for Our Existing Customers Too!
We don't want to leave our valued existing customers out in the cold. If you have an active WPF controls subscription for a qualifying product, you also can follow the steps on the Offer Details page to receive your free controls too!
Our 2017.1 Versions Are Launching Soon
We are doing final testing on the 2017.1 versions of our products now and they will be launching soon. Our 2017.1 WPF controls have new Editors that are based on the work we did when building the UWP Editors. We've implemented many new features, made them more lightweight, and added new editors too. The 2017.1 version also officially launches our new Grids product, which includes a rewritten PropertyGrid control that is much faster than the old version and easier to use and customize. Grids also has brand new tree controls, including a TreeListBox and TreeListView. Best of all, these controls will be launching on UWP in our 2017.1 release of the UWP Controls too.
Limited Time Offer
This offer is only good through July 7, 2017, so act fast by following the directions on our Offer Details page. Please contact our sales team if you have any questions!