Actipro WPF Controls v2020.1 development is in progress, and the new version's main goals are to modernize our UI control features/themes, and make theme customization much easier.
In our previous post, we showed how our WPF samples application will be getting an integrated Source Code Viewer for browsing our samples source code. This feature was suggested by a customer.
Another customer feature suggestion was for a way to quickly search for samples. We are also adding this in the 2020.1 samples application.
Searching for Samples
We've used the AutoCompleteBox in our WPF Editors to implement search functionality for locating samples.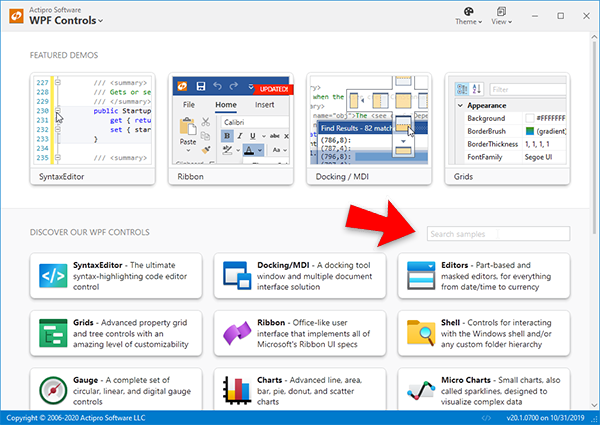 Simply type in text in the search box and a list of results will appear.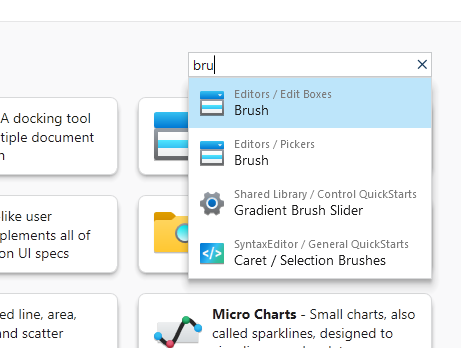 Select a result and the related sample will appear.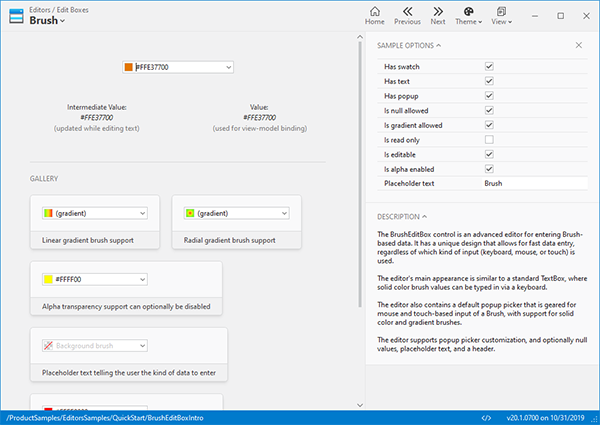 Summary
We appreciate all the customer feedback and hope this new v2020.1 feature will help you find what you are looking for faster than ever.
Post in the comments below if you have any feedback or questions about the new samples search mechanism.