We've just about wrapped everything up for the 2013.1 versions of our WPF, Silverlight, and WinRT/XAML controls and hope to have them out next week.
As mentioned in a previous post, this new version introduces a new full-size Charts product to complement our existing Micro Charts controls product.
In this post I'd like to show a screenshot of one of the demos that comes with Charts: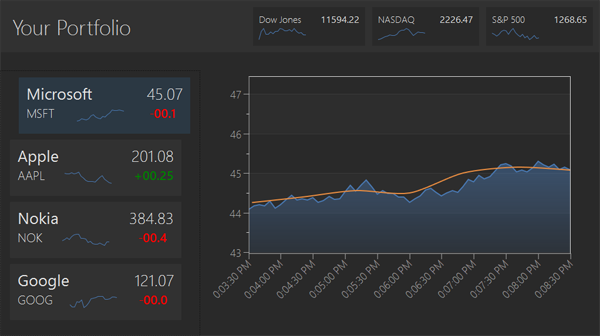 This demo shows a simulated financial dashboard where the charted values refresh and scroll every few seconds.  You can click on a stock on the left side to view its detail in the large chart on the right.
The new Charts product, this sample, and many more QuickStarts are coming soon in the 2013.1 version!