A couple weeks ago, we made a major update to our Office 2010 style icons that brought the bundle to over 80,000 total images.  Once bit of feedback we've gotten from customers is that they'd like to see a similar bundle that is designed in the more modern flat appearance used in Office 2013.
Today we are pleased to announce that we've delivered on this and have released a brand new icons bundle named Icons Metro Essentials that contains over 108,000 total icons!
By the way, these icons look great with the Metro themes found in our WPF Controls.
What's Included?
Icons Metro Essentials includes over 3,600 completely unique icon designs.  Each icon design is implemented in multiple sizes (64x64, 48x48, 32x32, 24x24, and 16x16), multiple states (normal, hot, and disabled), and are delivered in alpha-blended PNG and Icon file types.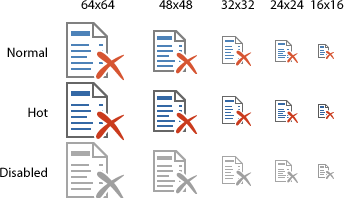 The above example shows the multiple sizes/states for a single icon design.  Notice the pixel-perfect quality of each icon.  These aren't just large icons that were scaled down to various sizes.  Each icon has been individually cleaned up to have clear, crisp lines.
Set Previews
Here's a preview of just some of the 32x32 images found in the bundle:

As a bonus, an additional status bar set is included with white icons that look great on a modern status bar: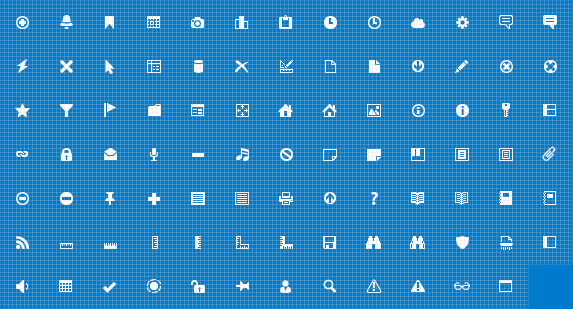 See the full preview on our web site to see all of the included thousands of icon designs.
Summary
Are you looking to update your app or web site's appearance to the latest Office 2013 appearance?  Get Icons Metro Essentials today and you'll be well on your way.
Download a free sampler of our icons to check them out!