A new v2019.1 WPF controls maintenance release is now ready for download. This build improves the new search overlay pane, updates how IntelliPrompt quick info and parameter info tips are rendered, and fixes several bugs.
See the announcement post for the detailed list of improvements and updates.
Search Overlay Pane
The search overlay pane will now automatically move the selection to the next match as the find text is typed.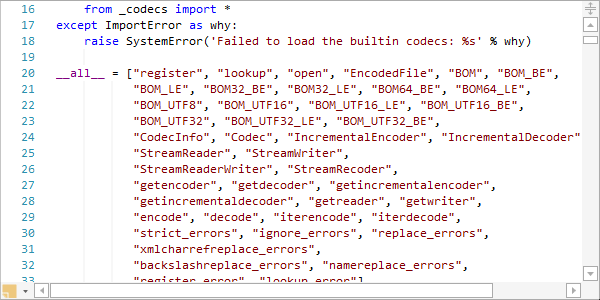 In this example, we see how altering the find text causes the selection to instantly move to the next match.
IntelliPrompt Quick Info and Parameter Info
This build updates all IntelliPrompt quick info and parameter info tips to use syntax highlighting for foreground colors and new application-based theme brush resources for the background/border of the info tips themselves. Previously, info tips always rendered with a light background and generally used fixed colors for foregrounds.

This change was made to ensure that colors used in the info tips more closely resembles the actual syntax highlighting in SyntaxEditor. It also allows info tips in Metro Dark theme to use a dark background.