Our v21.1 WPF controls have been updated with a new maintenance release that is now ready for download. This version has a fun new SyntaxEditor feature, and fixes a problem in the previous release's nuget.org packages that was triggering design-time assemblies to get referenced when using packages.config files.
See this announcement post for the detailed list of enhancements and updates.
SyntaxEditor
Unused Regions
A new unused region tag is available that allows you to mark regions of code that are "unused". This is commonly seen in the Visual Studio code editor when no types from an imported namespace are used, or a variable is declared but never used.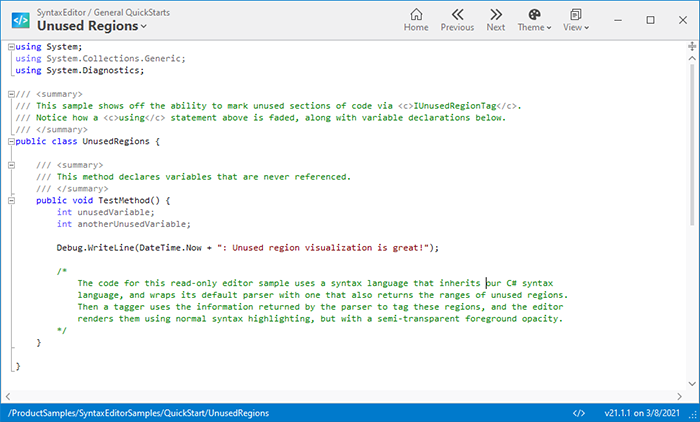 The result of tagging text ranges as unused regions is that they will render with partial transparency. This helps visually separate unused code from other code, while still maintaining the syntax highlighting.